YoungShip Belgium is visiting the first Remote Control Centre for unmanned barges in the European Union!
From the Shore Control Center SEAFAR manages and operates unmanned and crew-reduced vessels, with emphasis on effective and safe operations. The captains in the Shore Control Center are supported by the latest technologies based on artificial intelligence and machine learning.
YoungShip Belgium invites their members for this exclusive opportunity on 14 December 2023 at 18h00. We gather at MCA labs and will proceed from there to Seafar.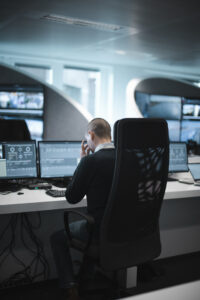 Program:
18h00 MCA labs
Visit to Seafar
Drinks