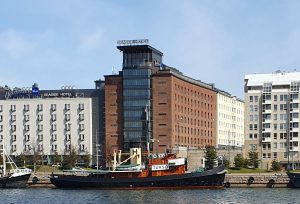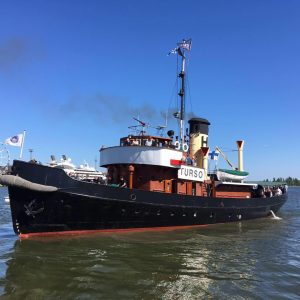 Welcome to ShipCon preconference after work on Wednesday the 20th  September at 18.00!
We will gather in Hietalahti on the S/S Turso icebreaker to mingle and kickstart the Shipcon conference with fellow participants. Come and explore the old icebreaker and expand your network while having fun!
Our sponsors have made sure not to leave you thirsty and provided some snacks as well.
Turso is the only remaining Finnish vessel handed over to the Soviet Union as part of war compensation, returned in 2004. The icebreaker was completed in 1944 but got handed already in 1945 to the Soviet Union. Turso's historic value is heightened by the fact that it remains to be steam-powered. The reconstruction work has been completed now.
The adress is: Hietalahti, Sillilaturi, Hietalahdenranta 1, close to Hotel Radison Blu Seaside at the pier.
Read more about Turso and its history at: https://www.turso.fi/in-english