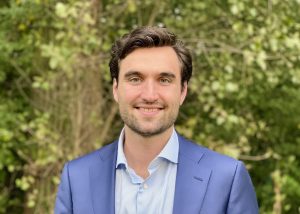 YoungShip Rotterdam, a professional non-profit organization for young people working within the global maritime industry, announced today the appointment of Louis Stolper to its board of directors.
Mr. Stolper commenced his role on the board effective August, 2021. Mr. Stolper currently is an economic and financial advisor at Koninklijke Vereniging van Nederlandse Reders (Dutch Shipowners Association).
"Louis is an accomplished young professional who has shown that he has a pro-active mindset and character that we look for in our board. While he may be in the early days of his career, he has shown that he is ambitious and hardworking. I have no doubt that with the combination of his professional competences and positive energy, he will become a valued asset to the young shipping community" commented Nicholas Serritslev, Chairman YoungShip Rotterdam.
Mr. Stolper added, "I'm honored to be joining the board of YoungShip Rotterdam, an organization that aims to connect and engage a diverse and international group of maritime professionals. It's exciting to join at a time where our biggest event yet, the Shipcon 2021, is just around the corner. This event will certainly be inspiring and fun for many young maritime professionals, because that is what YoungShip is all about. I look forward to making my contribution to the YSR board and to the maritime community as a whole".
YoungShip Rotterdam, The Netherlands based chapter of YoungShip International, provides networking, learning, and community engagement opportunities for young maritime professionals in the Rotterdam area. Founded in 2004 in Norway, YoungShip International has grown steadily over the past 16 years with over 3,000 global members.